Born in a cabin without electricity in the remote mountains of northern California, Levi Hammett developed a deep interest in the vastness of geographic space together with the concept and process of location. Raised in a blue collar family he worked as a sign painter and carpenter before pursuing a formal education in design focusing on coding and automation. This background developed into a creative practice that uses computational processes to inform the creation of handmade design objects rooted in traditions of craft. The resulting products use ambiguity and open interpretation to critically engage users with unconventional views of spatial-cultural phenomena.

His design work includes a series of hand-made Islamic carpets that explore the urban culture of the Arabian Peninsula, a kinetic installation using 40 printers suspended from the ceiling outputting procedurally generated visual content, and an interactive audio/visual installation for the World War II Normandy Visitors Center in France.1
His work has been acquired by a number of individuals, most notably by the private collection of Her Excellency Sheikha Al Mayassa bint Hamad bin Khalifa Al Thani. His work has been published in print and online collections, distributed as digital applications, and exhibited in Asia, Europe, the Middle-East, South America, and the United States.
Levi Hammett received his MFA in Graphic Design from the Rhode Island School of Design in 2006.2 Currently, he is an Associate Professor at Virginia Commonwealth University School of the Arts in Qatar where he teaches a range of classes which explore computational art, the design of graphic products, and culturally constructive design.

1. Hammett, Levi., & John Caserta. Voices of Soldiers (Interactive Digital Interface). WWII Normandy American Cemetery Visitor Center, Colleville-sur-Mer, France. 2007.

2. Hammett, Levi. Deliberate removal : creating space for participation. 2006. 224 pages : illus. (chiefly color) ; 22 cm. GRAPH 2006 .H36
Fragments of an Alternative Future
The evolution of typography has primarily been driven by technological innovation designed to meet new use-case scenarios. The 20th century saw an exponential increase in typographic diversity created to take advantage of new technologies and communication needs. The locality of these technological innovations were primarily situated in the english speaking west, and focused only on the latin script. The power of these innovations further marginalized and endangered languages using alternative scripts that were not in a position to adapt to the new technologies and domains of communication.

This project imagines an alternative future where arabic is a primary language and evolved together with the technological innovations of the 20th century. To explore this future, a number of typefaces were envisioned, designed, and produced utilizing technology that represents specific typographic domains. In this case a segmented LED typeface, as well as a dot matrix arabic typeface. Based on our research1,2,3, this is the first fully functioning segmented arabic typeface design ever produced (some patents were created in the 1980's but were not produced). The typeface was designed by Fatima Abbas, programmed by Levi Hammett and Hind Al Saad, and constructed by Levi Hammett.

Exhibitions & Publications:

Hammett, Levi., Fatima Abbas, et al. Fragments of an Alternative Future. Hello, World!, Doha, Qatar. (Juried, Solo Exhibition). November 2021 - February 2022.

Concept: Levi Hammett.
Type Design: Fatima Abbas.
Programing: Levi Hammett & Hind Al Saad.

Notes
:
1. Md. Abul Kalam Azad., Rezwana Sharmeen., & S. M. Kamruzzaman.
Universal Numeric Segmented Display
. Proc. 7th International Conference on Computer and Information Technology (ICCIT-2004), Dhaka, Bangladesh, pp. 887-892, Dec. 2004.
Link
2. Rahman, Mohammad Osiur., & Shafique, Mubashsharul., & Scavino, Edgar & Hussain, Aini & Basri, Hassan.
The design of a complete uniform segmented display unit for Arabic alphanumeric characters
.
1-7. 10.1109/ITSIM.2008.4631901. 2008.
Link
3. Beg, M., & Ahmad, Wasim.
Dot Matrix Alphanumeric Display System for Arabic
. Consumer Electronics, IEEE Transactions on. CE-33.
47 - 50. 10.1109/TCE.1987.290216. 1987.
Link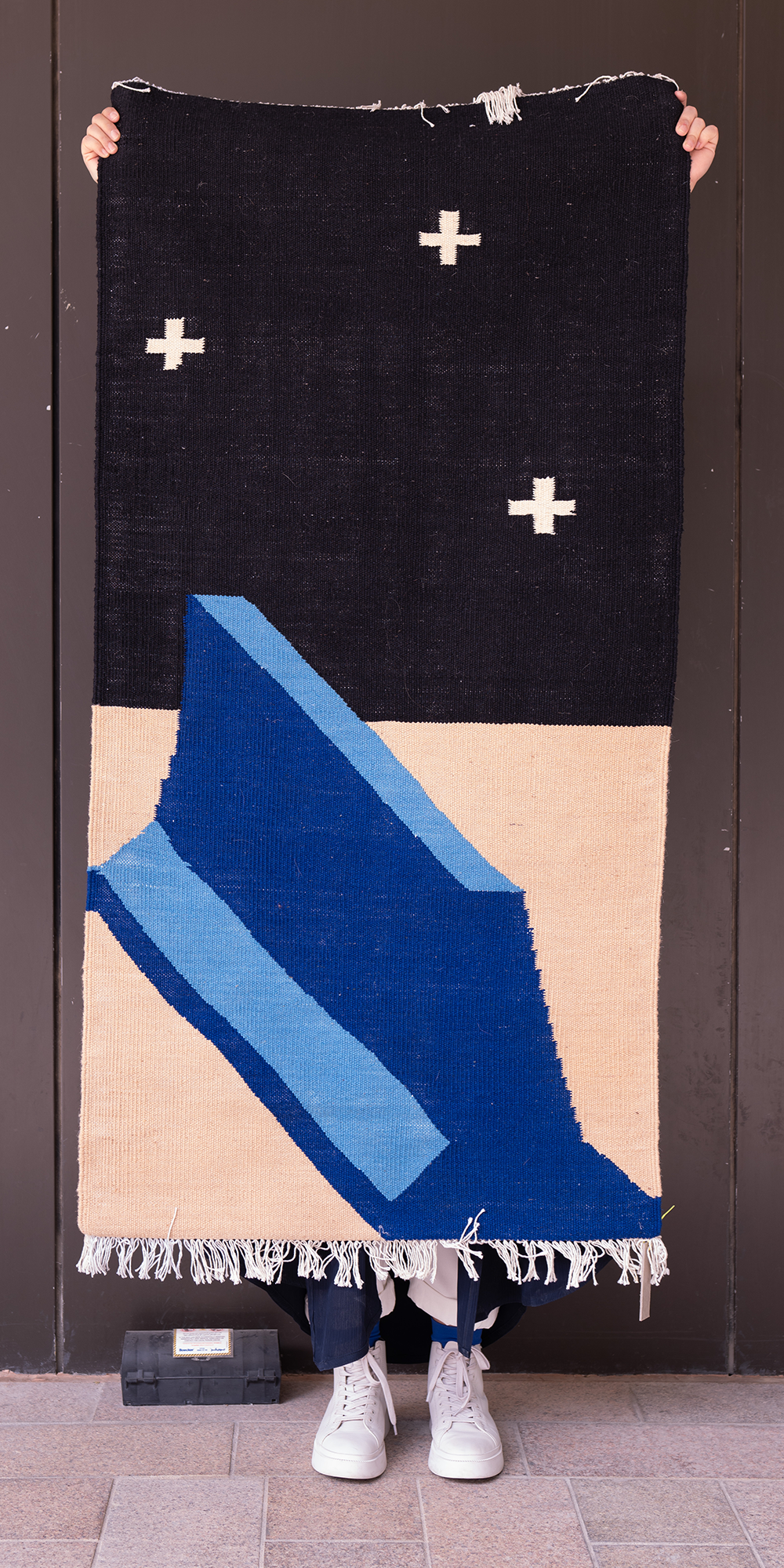 A series of hand woven kilims celebrating temporary landscapes and the city as a space of perpetual construction.
Hammett, Levi, & Maryam Al Homaid. Construction City. (Hand dyed wool, Hand woven). 2021.
A series of hand woven kilims investigating the concept of destination and manufactured spaces.
Al Homaid, Maryam. & Levi Hammett. Destination. (Hand dyed wool, Hand woven). 2021.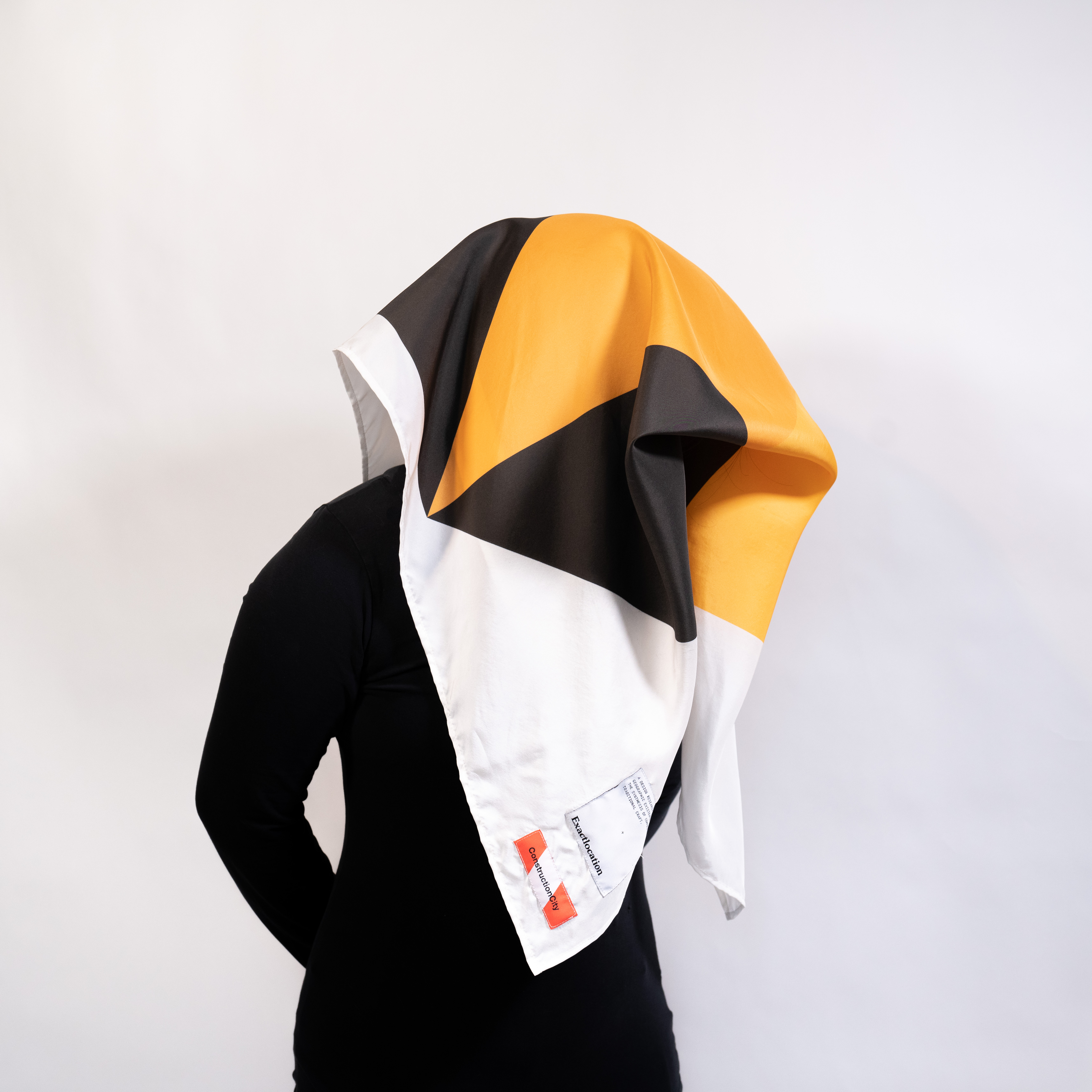 A series of silk scarves.
Hammett, Levi. Temporary. (Silk). 2021.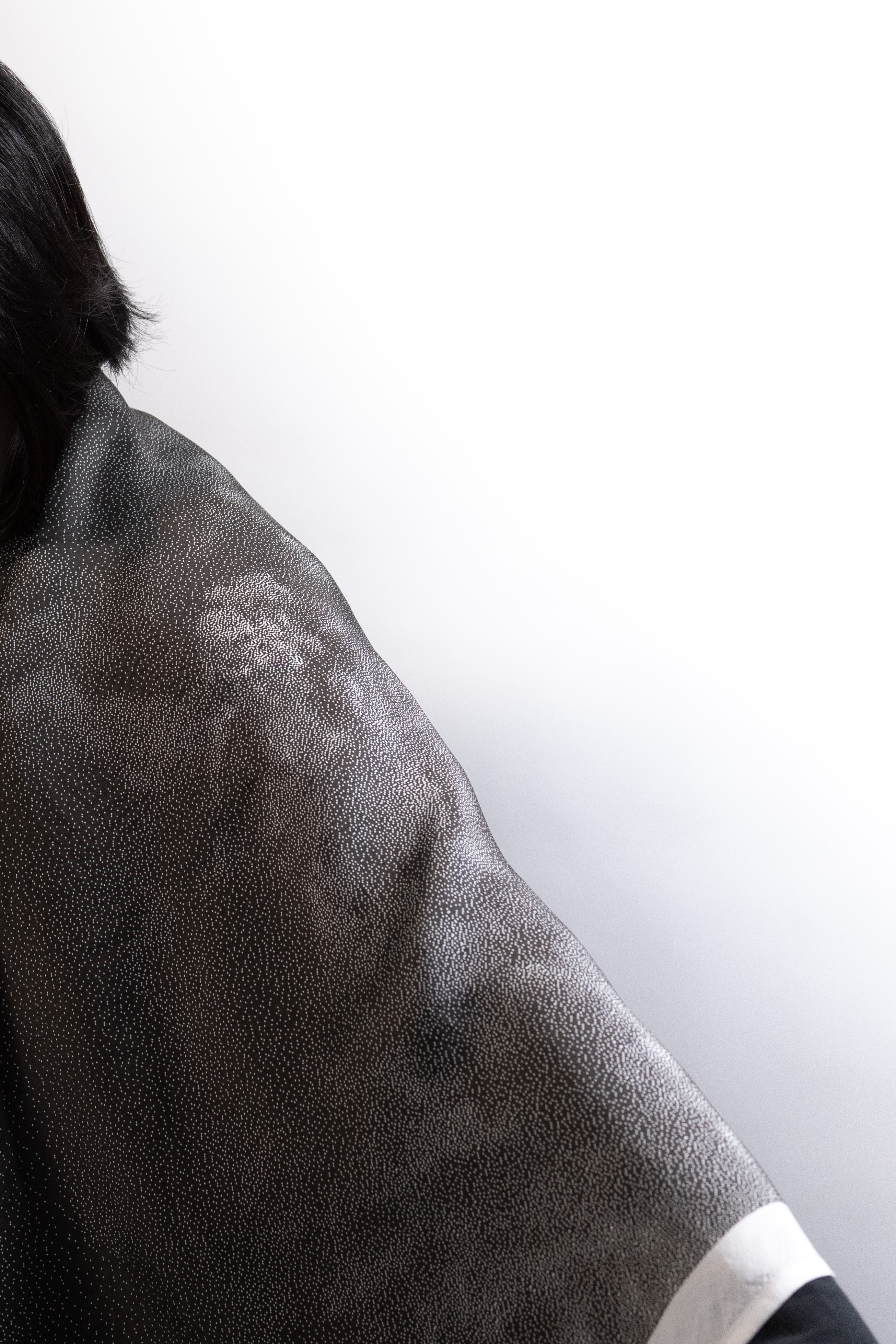 A series of silk scarves.
Hammett, Levi. Distance. (Silk). 2021.